WAXED CONCRETE
Entrust the beauty of your supports to specialists in the field.
BETON© applies with love and passion the most beautiful materials in the rules of the art.
Waxed concrete applicators in Carqueiranne, Hyères, Toulon, Saint-Tropez and throughout the Var 83.
BETON© approved applicator MARIUS AURENTI©

CONCRETE WAX
We have selected among the dozen manufacturers, the 2mm millimeter waxed concrete from MARIUS AURENTI© for its finesse, its exceptional technical quality as well as its high protection treatment allowing an application for both residential and public use.
We offer our application services on floors, walls, kitchens, stairs, bathrooms, walk-in showers, worktops, vanity tops and furniture.
Available in 71 shades and 3 finishes.
Photo credit: Marius Aurenti ©


REQUEST YOUR FEASIBILITY STUDY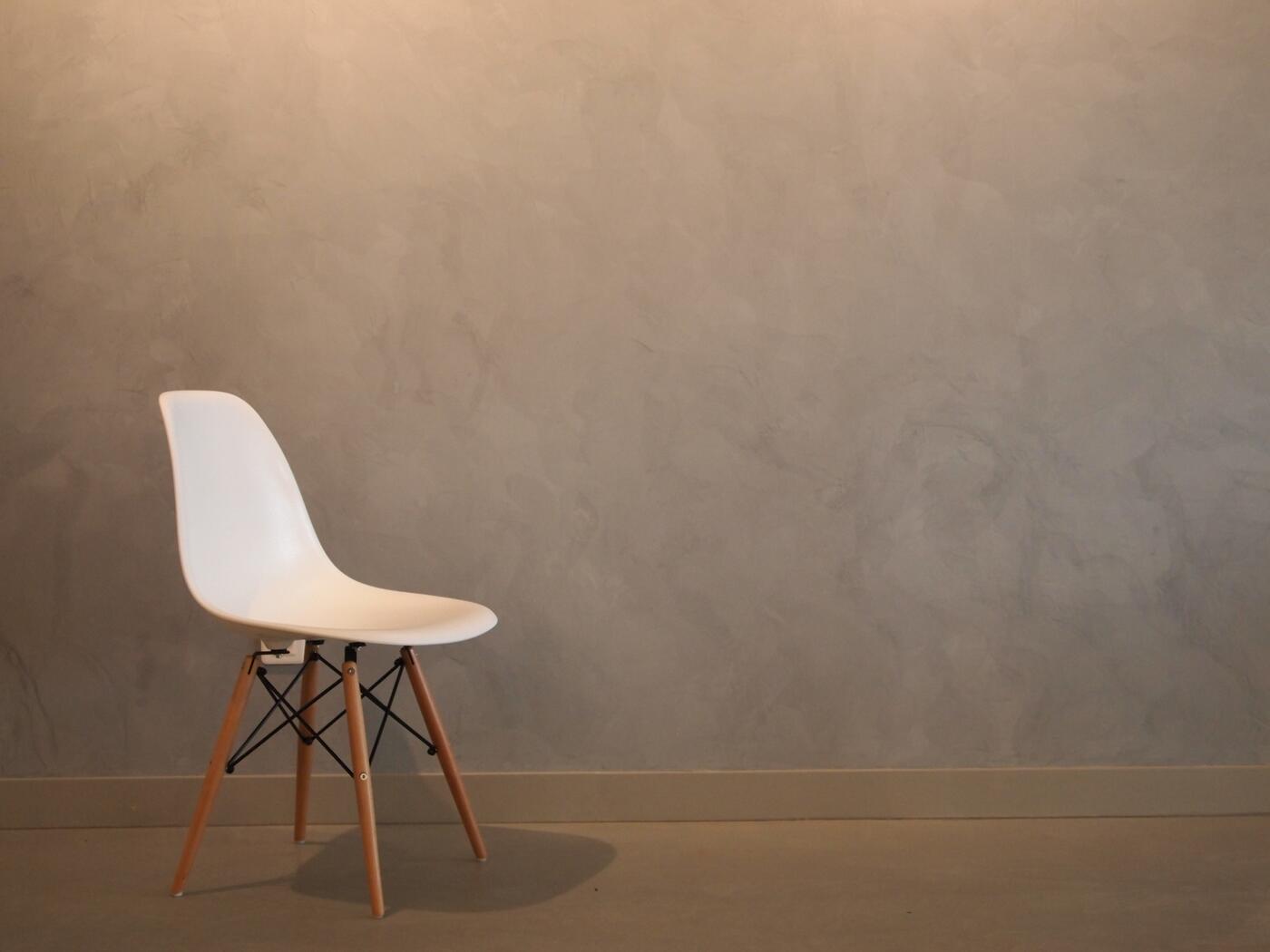 WALL CONCRETE
Wall concrete is a decorative coating, an interior material that is applied only to the walls of dry rooms.

It brings a decorative mineral touch to your room. You can choose it smooth or textured depending on the rendering you want to give to your support.

Wall concrete allows us to play with effects and let our creativity speak.
Photo credit: Marius Aurenti©
REQUEST YOUR CONCRETE WALL QUOTE
71 MINERAL SHADES
Discover our waxed concrete, terrace concrete, wall concrete and lime color chart, made up of 71 mineral shades.
Deep, accurate and UV-resistant colours.
FREQUENTLY ASKED QUESTIONS
How does a presentation take place?

1st step: CONTACT
Via the "Feasibility request" form or by email contact@betonparnature.fr

2nd stage: DISCOVERY.
Within 48 hours, you will receive a call from your BETON© craftsman to define your needs, find out about your project and the supports to be worked on.

3rd step: ESTABLISHMENT OF THE ESTIMATE.
Send your quote by email.

4th step: VALIDATION OF THE ESTIMATE.
Definition of the shade, validation of the estimate by signature and payment of deposit.

5th step: ANALYSIS OF SUPPORTS.
Visiting the place of intervention before construction to complete with the customer a contradictory report of recognition of the supports. A complete analysis of the supports upstream of the construction site.

6th stage: CONSTRUCTION.
The projects take about 5 to 6 days. (May vary depending on the support: new or renovation, and the different kinds of supports to be worked on).

CAUTION : Once the work has begun, no one should occupy or even cross the work area. At the risk of damaging the work done.

7th step: ACCEPTANCE OF THE WORKS.
The site is well and truly finished, we will complete the acceptance report together. We will then give you your maintenance product as well as the maintenance booklet in PDF format.

ATTENTION : A drying time must be respected without passage of 3 days from the end of the site and a time of 4 additional days without water.
What color should I choose for my waxed concrete?

We have a wide variety of waxed concrete colors, 71 mineral shades. A very extensive color chart to adapt to all your decorative desires.
BETON© gives you some advice before selecting your shade:

1. THE SIZE OF YOUR ROOM
The size of your room is the first thing to take into account when choosing your waxed concrete shade. Dark waxed concrete will visually reduce the size of your room, unlike light or neutral waxed concrete, which will give it greater visual amplitude.

Play with optical effects to give an impression of spaciousness.

2. ROOM BRIGHTNESS
Consider the natural light in your room before settling on a shade you love. You can opt for a dark shade if your room is exposed to the sun all day, but if your room does not receive sunlight, opt for a soft and less saturated shade.

BETON© advises you to use warm LED bulbs to intensify the heat of the waxed concrete. Cold LEDs to soften the color of your waxed concrete and white lights to perfect the colors of the waxed concrete.

3. THE ENVIRONMENT
Adapt the color of your waxed concrete according to the environment of your room if you want a coating in one room only.

For a bedroom, choose a soft and warm shade to make it a haven of peace.
For an office, a waxed concrete shade that won't let you doze off.
For a games room, a bright and intense shade will be preferable.

If the waxed concrete coating is applied in all your rooms, opt for full monochrome waxed concrete. It will give you a feeling of vastness and continuity through all your rooms. In this case, choose your color according to the style and atmosphere you want to give to your home.

4. 3 COLOR RULE
To avoid taking any risks, decoration professionals advise us to respect the rule of 3 colors.
A dominant color, which will be in the largest proportion of your decor (60%).
A complementary color, which you will integrate in smaller proportions (30%).
An "accent" color that will be applied by any small touch (10%).



On what supports do you apply waxed concrete?

The substrates on which BETON© applies the concrete: On new floors or floors to be renovated. Screed with or without heating, slab and old healthy tiling. On the walls of kitchens, bathrooms, walk-in showers , bedrooms, living rooms, dining rooms, exteriors. Waxed concrete can also be applied to washbasins , worktops , interior and exterior furniture , in shuttered concrete swimming pools , etc.

In which sector do you operate?

BETON© waxed concrete applicator in the following towns: Carqueiranne, Le Pradet, Hyères, Toulon, Sanary-sur-mer, Bandol, Six Fours, La londes les maures, Bormes les mimosas, Le Lavandou, La Garde, La Valette du Var , La Crau, La Farlède, Solliès-Ville, Solliès-Pont, Solliès-Toucas, Pierrefeu-du-Var, Rayol-Canadel-sur-mer, Cavalaire-sur-mer, La Croix-Valmer, Ramatuelle, Gassin, Saint- Tropez, Port-Grimaud, Grimaud, Gassin, Sainte-Maxime...

Waxed concrete applicator approved MARIUS AURENTI © on the VAR and throughout the PACA.
How do I maintain my concrete pavement?

Maintain your concrete coverings with the special waxed concrete floor cleaner.

On an interior floor and in common use , we invite you to vacuum your surface, clean then rinse with water.

On an exterior floor , vacuum or sweep your coating. Rinse with water then scrub with a brush broom. You can use a high pressure cleaner with a maximum power of 150 bar, make sure to keep a distance of at least 3 cm from the nozzle to the surface.

On a work surface and in a shower use the multi-purpose cleaner and degreaser
to remove soaps and greases. Dilute the cleanser by 1 to 2% then rinse with clear water.
Use the anti-limestone and anti-bacterial cleaner to remove tartar and disinfect your surfaces.

For thorough maintenance of your surfaces, use the multi-purpose cleaner and degreaser diluted at 10% and rinse with water. Repeat the operation one to three times a year. You can use a soft brush to scrub the pores of the concrete.
Can waxed concrete be renovated?

Yes, waxed concrete is renovated every 4 to 7 years depending on wear for an interior floor, every 1 year or 2 for an exterior floor. Over time, the finishing coats become thinner and your floor becomes porous. This is when you need to plan for a renovation of the finishing coats.

BETON© can intervene on the renovations of waxed concrete floors.
Is it possible to repair a surface of my waxed concrete floor?

A falling heavy object can cause the material to sink or burst. The topcoat film may then be damaged. BETON© can intervene on a waxed concrete floor repair.
What products are at risk on a waxed concrete floor?

The most risky products on your waxed concrete are:

- Rust
- Dyes (hair coloring or others)
- Solvents
- Strippers
- Vinegar
- Pure acids
- Inks
- Earth and wood tannins
- Hot oil
- Spices

A few tips :

In case of stain, immediately absorb the product then clean with clear water.
Do not place any hot object directly on your waxed concrete surfaces. For example, use trivets for your pots and hot dishes.
Standing water should be avoided . Do not leave your bottles in the shower, nor flower pots with saucers filled with water on your polished concrete floors.

Is it necessary to plane the doors?

As a general rule, the doors are placed 5mm from the floor.
Your waxed concrete coating does not exceed 2mm, the margin between the two is sufficient not to plan the doors.
Can I choose several colors on the same surface?

Yes, you can choose several colors of waxed concrete on the same surface. The project must be well put together or, on the other hand, you can give free rein to our imagination to create an artistic painting with the colors you have selected.
How much does waxed concrete cost per m2?

The price varies depending on many factors.
We must familiarize ourselves with the project to establish a tailor-made quote for you.
How to avoid scratching your waxed concrete?

Scratches and micro scratches from wear can be repaired or renovated but to anticipate this situation, do not cut directly on the coating , do not rub with abrasive objects (such as steel wool, sandpaper, stripping sponge).

We advise you to protect your waxed concrete on the ground by equipping your furniture and chairs with skates and not to move them by dragging them on the ground. For your wheelchair, place it on a carpet. Finally, place a doormat at the entrance to your house or store to avoid keeping small pebbles under your shoes.
How long should I wait before putting my furniture on my waxed concrete floor?

After applying the varnish, it is important to ventilate the room to let the humidity escape and the varnish to dry properly. You will be able to set up your furniture and carpets from D+7 of the varnish coat.

TO KNOW: The concrete will have acquired all its resistance for everyday use on D+28.
Can waxed concrete crack?

Waxed concrete itself does not crack. A crack that appears on a waxed concrete dream is due to movement of the support (floor or wall) or improper use of the products. MARIUS AURENTI© offers extremely reliable and resistant materials. They are committed to insuring Classic waxed concrete with a 15-year non-cracking guarantee.
You have not found answers to your questions? Contact us!